Aarhus Symphony Orchestra
Aarhus Symphony Orchestra and Aarhus Festival present both a premiere and a first performance. The British composer and DJ Shiva Feshareki brings her innovative piece 'O' to Aarhus. The acoustic and electrical elements create movements when the experimenting composer Shiva Feshareki uses the orchestra as a record player.
The physical journey of the music is also reflected by the musicians' placement on the stage in a circle around Feshareki. Which allows her and conductor Robert Ames to control the orchestra and the movements of the tones. Like a record that is spun.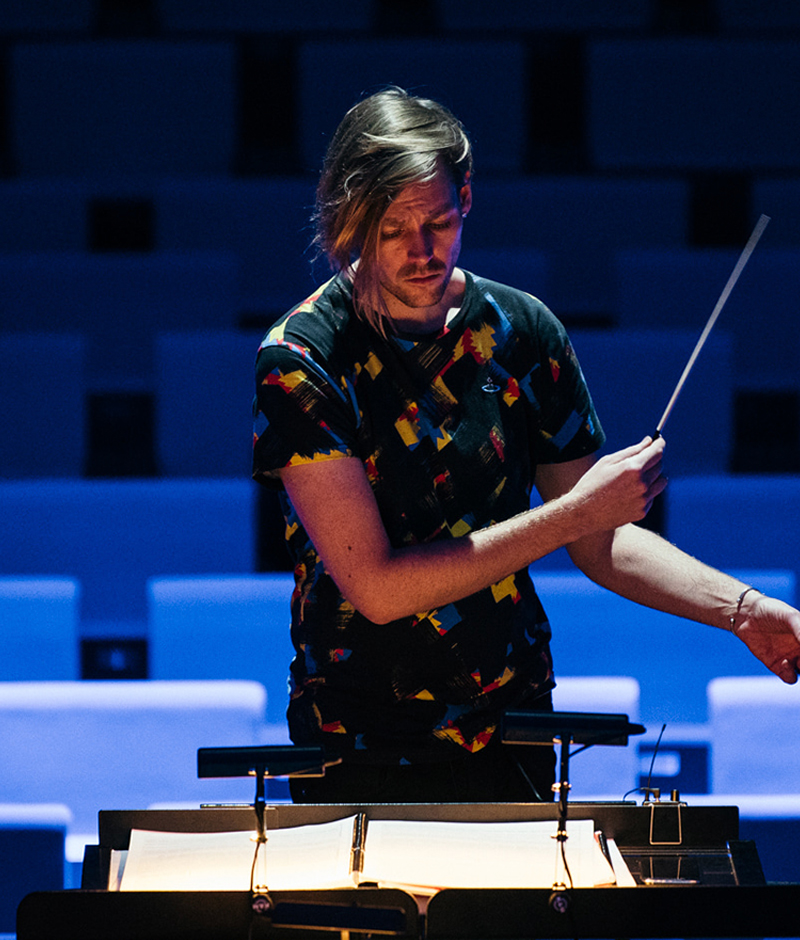 The result is a giddy and modern orchestra-piece that defines the very edge of new classical music. 'O' premieres in London shortly before the performance in Aarhus, where it will be the first time it is performed with an organ-improvisation.
Read all of Feshareki's own description of the piece here: http://bit.ly/feshareki-O-description