K Á R Y Y N is a producer, composer and vocalist who makes textured and emotional music inspired by the human condition, science and spirituality.
Born in Alabama, baptised in Aleppo and raised in Indiana, K Á R Y Y N's early life was divided between the USA and Syria. Her identity is split between middle-eastern and western culture. Prior to revealing herself as a solo artist, K Á R Y Y N has spent years challenging her own ideas of what is and what should be. Working and creating alone, crafting her artistry and developing herself and her place in the world whilst being hidden.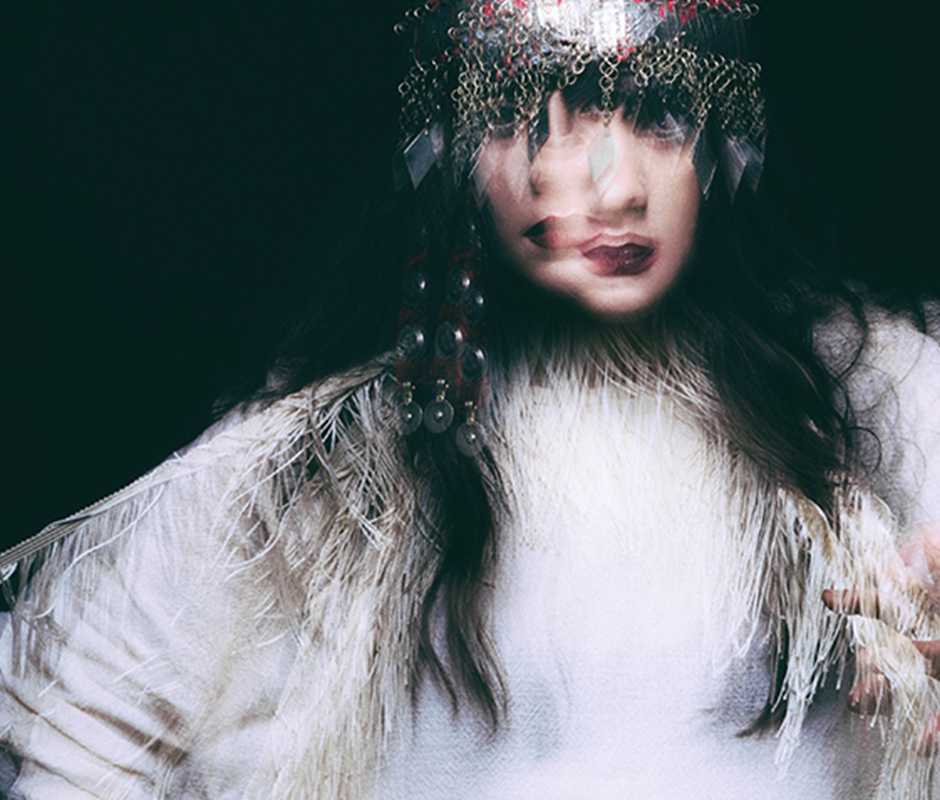 Now instilled with courage and strength to reveal and share her art, K Á R Y Y N has begun to release music on her own label ANTEVASIN (a Sanskrit word meaning 'one who lives at the border'). Quanta 1 her "stunning solo debut" (Pitchfork) is the first of three instalments of the "Quanta Series" that will showcase her work.
Her Syrian-Armenian-American heritage has heavily inspired her songwriting and musical style. Particularly evident with her single 'ALEPPO', a "dizzying mesh of human and digital signal" (The FADER).
Described by FACT as "an electronic adventurer", K Á R Y Y N is perhaps best known for her original music that she composed for an opera.
Called 'Of Light' in collaboration with theatre director and friend Samantha Shay under tutelage of Marina Abramovic. After a single performance in Reykjavik, the opera's performance and music was described as "an extremely nourishing experience" by Bjork.