L'Orchestre National de Lyon
Shiva Feshareki is an internationally acclaimed English composer of experimental music, also a DJ for NTS radio and turntablist. Recipient of the 2017 British Composer Award for Innovation, she explores in her creations the physical properties of sound, games on perspective and electrified sound.
Her instrumental compositions explore the materiality of sound, in relation to light, sculpture and movement.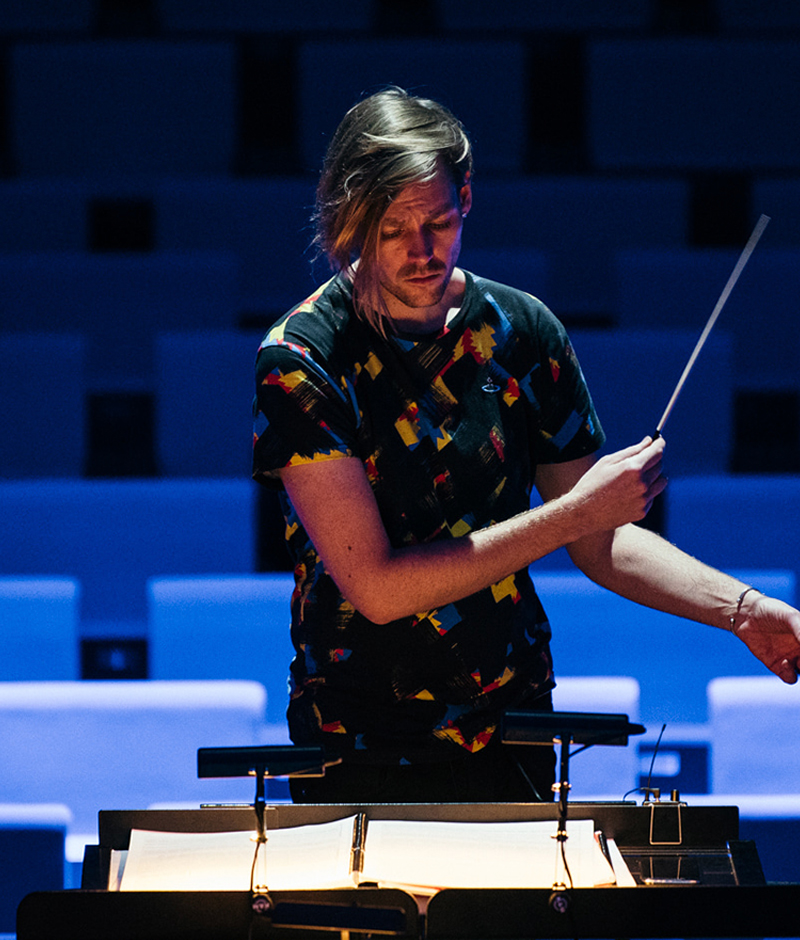 Solo performances, meanwhile, mix drum and bass, garage, gabber, experimental music and orchestral repertoire using particularly physical sampling techniques, giving rise to dynamic and delicate improvisations. In addition, she regularly collaborates with audiovisual artist Haroon Mirza.
Also a doctor of musicology, her research has recently led her to complete, in collaboration with composer James Bulley, Still Point (1949) by Daphne Oram.
Written for double orchestra, electronics and decks, the work was premiered in the BBC Proms 2018 at the Royal Albert Hall, where Oram had originally designed the play, by Bulley, Feshareki, and the London Contemporary Orchestra conducted by Robert Ames.