Printworks Gabba-Analogue
GABA-analogue is an exclusive new installation over a year in the making that features commissions from some of the UK's leading new composers and music producers presented within a unique immersive audio-visual environment.
For the first time in its history Printworks will feature acoustic instrumentation, including four orchestras playing simultaneously with electronic sampling, all in its unique 30,000 sq. ft main space.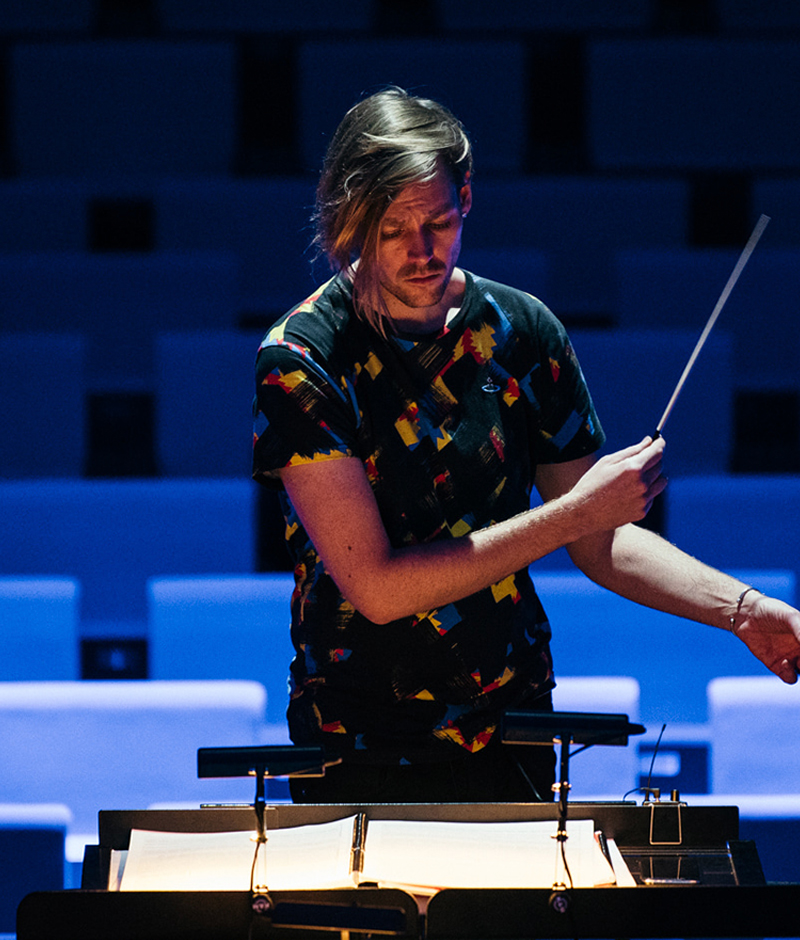 The evening will feature multiple different performances spread across the evening from 8:30pm−1am all in durational style. The audience is free to wander around the installation as the pieces unfold.
UIQ label boss, musician and DJ Lee Gamble will play an exclusive aftershow set.
Nodding Trilliums and Curve Lined Angles is presented in partnership with PRS for Music Foundation's RESONATE programme. Resonate is a PRS Foundation initiative in partnership with Association of British Orchestras, BBC Radio 3 and Boltini Trust supporting the best UK orchestral music from the last 25 years.
LCO gratefully acknowledges support from London Music Masters in commissioning, and presenting the world premiere of GABA-analogue. Supported by Arts Council England and the PRS Foundation. With thanks to Markson Pianos and Bell Music, proud supporters of LCO